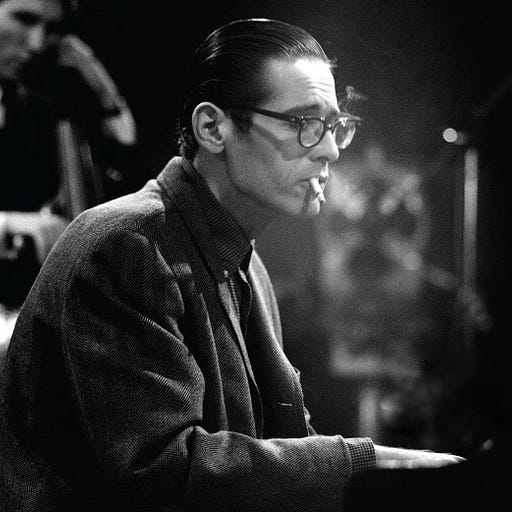 Jul 30, 2021 • 12M
Jazz and the Wife Beater
How a snap decision on a stormy morning ended in a place even billionaires can't pay for.
Literary fiction and essays by an award-winning writer from the Deep South focusing on the current zeitgeist and the news that stays news.
In this episode of The Jazprose Diaries, a journey into inner space where jazz icon Bill Evans and the multitalented Barbra Streisand meet Simone Biles, an unreformed wife-beater, the spectre of compensatory achievement, and a entire summer eating Dinty Moore Beef Stew—all of it taking place on a rainy Sunday morning during Hurricane Elsa.
This episode is for paid subscribers