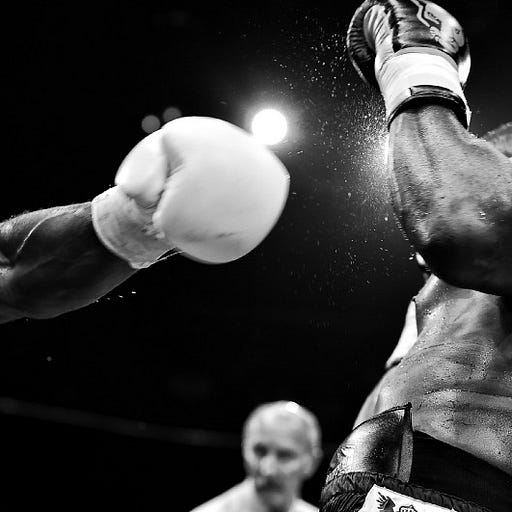 Mar 29, 2022 • 11M
Does Will Smith Have a 'Roid Rage' Problem?
After allegedly using steroids to bulk up for the movie 'Ali,' the actor has never seemed quite the same.
Literary fiction and essays by an award-winning writer from the Deep South focusing on the current zeitgeist and the news that stays news.
After watching Will Smith's unmanly attack on Chris Rock at one of the best Oscar shows in years, many of us are asking WHY.
Why does a man with an estimated net worth of $350 million walk onto a stage and slap a man worth a $100 million in the middle of a live telecast shown around the world?
How did the former Fresh Prince lose his cool to this extent?
We are told Smith was defending his wife's honor. That Chris Rock's insensitive joke about Jada Pinkett Smith's hair loss was in poor taste. That it's always a bad idea to cast aspersions on a Black woman's hair. 
In his 'apology' upon receiving the Best Actor award, Smith suggested tearfully that maybe he was channeling the character he played in King Richard. He said love makes you do crazy things. But none of this seemed quite right given his unnecessary over-reaction to Rock's ill-conceived joke. 
Smith also suggested that his behavior might have been a case of art imitating life. But of course, he got that wrong, too. 
This episode is for paid subscribers