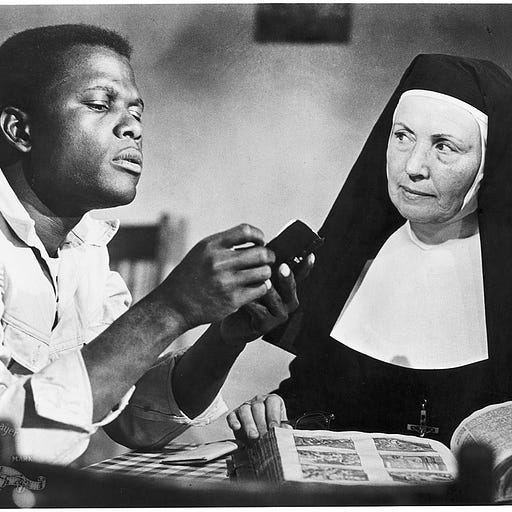 Jan 8, 2022 • 10M
To Sidney Poitier, with Love
Remembering an important Black role model whose legacy may provide a lens for seeing the present moment and ourselves more clearly
Literary fiction and essays by an award-winning writer from the Deep South focusing on the current zeitgeist and the news that stays news.
Sidney Poitier's impact on my life is right up there with the Catholic faith I was raised with. And though I would have occasion later in life to reevaluate the influence of each, it is impossible to extricate either from the person I am today. Nor would I wish to.
Catholicism provided the moral, ethical, and spiritual foundation, as well as the disciplined education that put my neurons to work, sharpened my vision, and developed my intelligence. Although I might not choose it today after studying comparative theology, it was the religious grounding I needed when I was growing up. Context is everything.
This episode is for paid subscribers